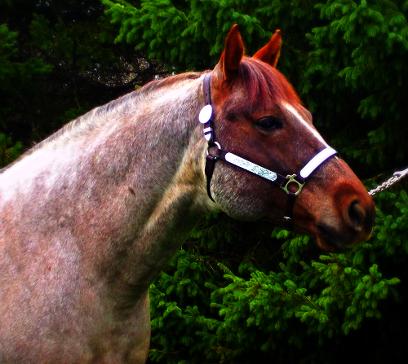 Harold has been in the horse business for over 50 years, he began in the early 60's with some Quarter Horses and Appaloosas. He started showing Appaloosas in the 60's and by the late 60's he purchased an Appaloosa stallion named Super Smoke from the legendary Joe Schomer of Fort Pierre, South Dakota. Super Smoke ended up having a very successful show career and proved himself as a great sire when crossing him on Appaloosa and Quarter horse mares. In the late 70's Super Smoke passed away and a few years later Harold ended up selling his remaining Appaloosa mares and went strictly to raising Quarter Horses.
Harold raised horses with good conformation that could still go out and perform at a high level in any discipline. While conformation of his horses was important it was also very important to Harold that his horses had a great mind and even temperament.
Through the decades of breeding Quarter Horse Harold has had many good mares and stallions Including: Rib Eye, Shi Reed, Spanish Lucinda, How D Spainish Leo, Romans Magic, Moore Cash Popper, Heirs A Cool One, HKS Top Priority, Shi Miss Leo, Sonnys Illusive Lady and HK Top Image. Unfortunately, Harold passed away on December 13, 2015. His family is continuing his legacy.
kalaharquarterhorses@gmail.com or call (515) 571 7561.